With almost 15 years of continuous activity, we're a company that works together with various professionals and partners in the business management software consultancy and development area.

ACESSO GLOBAL Consultores is also proud to have created a set of support management tools, completely suitable for businesses of any dimension.
Our Journey so Far
ACESSO GLOBAL Consultores was born in 2007, in Lisbon, Portugal, but with its eyes set on the world.
The company was created to respond to immediate consulting needs in large European corporations, regularly acting on a subcontract basis for some of the big 5 in consultancy. At the same time, we tried to speed up our efforts and take the opportunity to create software solutions to support business management.

We have also established partnerships with other companies in order to develop software for specific projects, marketing them both in Portugal and abroad.

Overall, we always try to ensure that our solutions have a great quality/price ratio, especially to allow their access by small and medium-sized businesses.

ACESSO GLOBAL Consultores has, nowadays, varied and transversal competences, making a point of selling only products developed using the best-practices.
The way we work
At ACESSO GLOBAL Consultores we make a point of standing side-by-side with our customers, working together with them to develop the best solutions for their companies or businesses.

We consider it essential to create interaction with your employees and to understand the full scope of the various functional areas of your company, so we can define a customised and optimised template for information management.

Our working method is to think through the processes, identify the problems, suggest alternatives and contribute to the updating of our customers' working methods.

The vast experience accumulated by our collaborators in many years in this business allows us to develop solutions that represent a large gain and help make the difference in the development and success of your companies, regardless of the areas in which you operate.
The Founder
João P. Mendes
Founder and Managing Director of ACESSO GLOBAL Consultores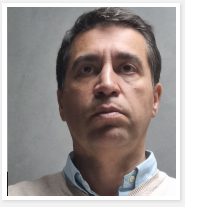 João started his professional career in Lisbon in 1992. Initially as a programmer, later as a consultant in several IS/IT areas.

After several years developing and implementing software solutions for some of the largest companies in Portugal, quickly is challenged to pursue an international career.

Simultaneously founds ACESSO GLOBAL Consultores.

Over the past few years, he has provided consulting services throughout Europe and North Africa for blue-chip companies, usually working together with the largest consultancies.

He has participated in complex projects in the areas of aeronautics, pharmaceutical, automotive, cosmetics, oil, food and utilities, among others.

Still as excited as the first day!